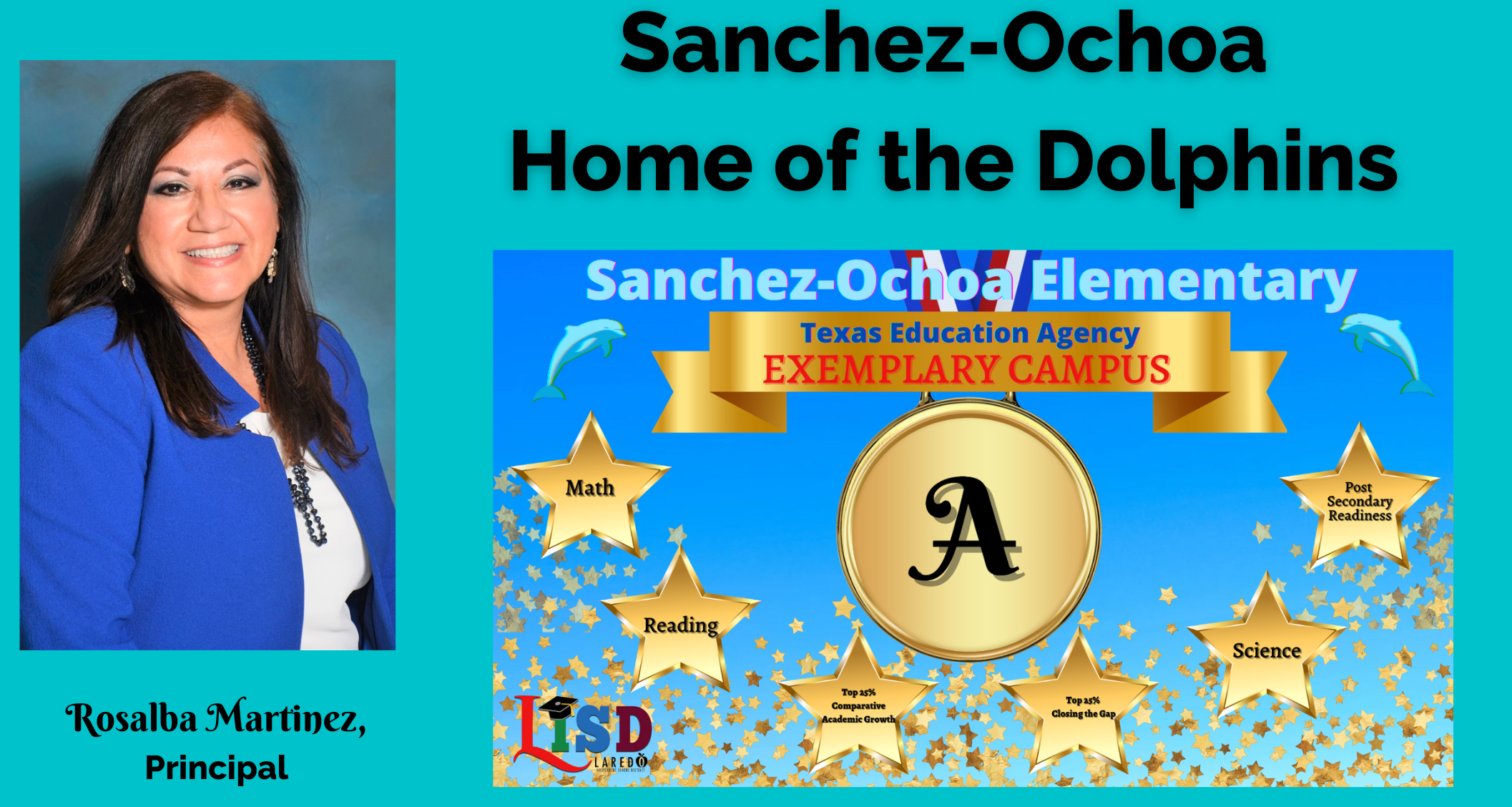 Welcome back Teacher, Students, Staff and Parents!
We are glad to welcome the #DolphinFamily back to 2023 school year!
As we prepare for the arrival of students and staff back to campus, we are preparing for the academic and safety needs of the children too. As we return to campus, I would like to congratulate our teachers, students and parents on a very successful school year. The Texas Education Agency has released preliminary ratings and I am proud to announce that our campus has maintained our "A" rating! Good job everybody! A few reminders about the policies and procedures that we have in place. Breakfast is served as a Grab and Go in the Classroom from 7:30 am -7:50 am for all. For arrival, all students enter through the Cafeteria doors except Pre-Kinder students.
Pre-Kinder students can enter though the west side doors in the Early Childhood Center (ECC), Classes begin at 7:45 AM and students arriving after 8:00 am will be marked Tardy. Also, students are dismissed at different gates of the school so please familiarize yourselves with the different exits. Gates will close at 7:45 am for morning arrival and 3:45 pm for pick up. To ease traffic, Pre-Kinder students are dismissed at 3:15 pm Monday through Thursday and at 3:00 pm on Fridays. Kinder students are dismissed at 3:25 pm during the week and at 3:10 pm on Friday. All other students are dismissed at 3:30 pm on Monday-Thursday and at 3:15 pm on Friday.
There is no Early Dismissal in the front office 30 minutes before the end of the day. We announce Birthdays every day through our YouTube channel. Birthday cupcakes and juices allowed on the last Friday of the Month. Please coordinate with the classroom teacher for details. If you have any question, please contact us.
Sincerely, Rosalba Martinez,
Principal